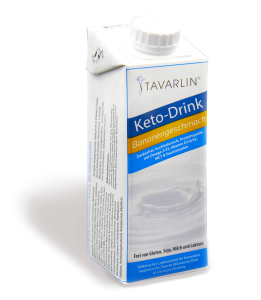 Ingredients
water, rapeseed oil, pea protein, dietary fibre corn dextrin, medium-chain triglycerides (MCT), natural flavour blend from plant extracts (lime, cardamom, ginger, galangal, lemon, cocoa, liquorice, vanilla, kola nut, cinnamon, mustard, mace; colourant: sulphite ammonia caramel, acidifying agent: citric acid), calcium phosphate, magnesium hydroxide, potassium chloride, potassium iodate, potassium lactate, copper gluconate, manganese sulphate, sodium selenate, zinc gluconate, L-ascorbic acid, D-biotin, cyanocobalamin, thiamine mononitrate, menaquinone, niacinamide, calcium D-pantothenate, phylloquinone, folic acid, pyridoxine hydrochloride, retinyl acetate, riboflavin, DL-alpha tocopheryl acetate, cholecalciferol, vitamin E rich oil from palm fruit/annatto, cholintartrate, L-carnitine, maltodextrin, flavour, emulsifier of mono and diglycerides of edible fatty acids, sweeteners: sucralose
Nutritional Values
Average nutritional values
per 100 ml
per drink
Energy
683 kJ
165 kcal
1,708 kJ
413 kcal
Fat
13.8 g
34.5 g
of which saturated fatty acids
2.3 g
5.8 g
of which MCT
1.3 g
3.2 g
of which mono-unsaturated fatty acids
7.9 g
19.9 g
of which polyunsaturated fatty acids
3.6 g
9.0 g
of which omega-3 fatty acids
0.9 g
2.4 g
of which omega-6 fatty acids
2.6 g
6.6 g
Carbohydrates
1.4 g
3.5 g
of which sugar
< 0.4 g
< 1.0 g
Fibre
1.8 g
4.5 g
Protein
6.7 g
16.8 g
Salt
0.19 g
0.48 g
Share of the main nutrients on energy supply
Other ingredients
per 100 ml
per drink
Choline
64.8 mg
162 mg
L-Carnitine
32 mg
80 mg
Lactate
0.8 g
2 g
Osmolarity
327 mOsmol/l
Vitamins
per 100 ml
per drink
NRV*/serving
Vitamin A (RE)
127 µg
317.5 µg
40 %
Vitamin D
3.6 µg
9.0 µg
180 %
Vitamin E (TE)
6.8 mg
17.0 mg
142 %
of which tocopherols
8.5 mg
21.25 mg
–
of which tocotrienols
10.1 mg
25.25 mg
–
Vitamin K
5.3 µg
13.3 µg
18 %
of which vitamin K1
3.4 µg
8.5 µg
–
of which vitamin K2
1.9 µg
4.8 µg
–
Vitamin C
6.7 mg
16.0 mg
20 %
Thiamine
0.2 mg
0.4 mg
35 %
Riboflavin
0.1 mg
0.4 mg
26 %
Niacin (NE)
3.0 mg
7.5 mg
47 %
Vitamin B6
0.3 mg
0.7 mg
52 %
Folic acid
40 µg
100 µg
50 %
Vitamin B12
0.5 µg
1.3 µg
50 %
Biotin
8.0 µg
20 µg
40 %
Pantothenic acid
1.2 mg
3.1 mg
51 %
Minerals
per 100 ml
per drink
NRV*/serving
Potassium
228 mg
570 mg
29 %
Chloride
110 mg
275 mg
34 %
Calcium
77.7 mg
194.3 mg
24 %
Phosphorus
77.8 mg
194.5 mg
28 %
Magnesium
23 mg
57.5 mg
15 %
Iron
2 mg
5.1 mg
36 %
Zinc
1.7 mg
4.4 mg
44 %
Copper
0.21 mg
0.53 mg
53 %
Manganese
0,3 mg
0,8 mg
41 %
Selenium
14 µg
35 µg
64 %
Chromium
8.2 µg
20.4 µg
51 %
Molybdenum
9.6 µg
24.1 µg
48 %
Iodine
38.4 µg
96 µg
64 %
*NRV = nutrient reference values according to Regulation (EU) No 1169/2011
Keto-Drink is

easy to use
TAVARLIN Keto-Drink is ready-to-drink and can be drunk directly (shake well before use).
The drink is suitable
for a reliable switch over to a ketogenic metabolic state (ketosis)
for supplementation of nutrition in cases of an increased energy and nutrient need,
as a high-calorie and ketogenic meal to drink on the way.
Dosage schedule for reaching ketosis
To switch-over the body to a ketogenic metabolic state (ketosis) in preparation for a therapy, we recommend drinking exclusively Keto-Drink for 3 days immediately before the therapy. Optionally, single meals can already be replaced in advance.
Adaptation phase (optional)

For sensitive individuals and users who previously ate relatively low fat, we recommend to start with a one- or two-day adaption phase to accustom the stomach and gut to the fat-rich diet. In this, one or two meals are replaced by one Keto-Drink (250 ml).

To support the switch-over to a ketosis, the carbohydrate intake can already be reduced by reducing high-carb foods like bread, potatoes, rice and noodles.

Switch-over phase

To switch-over the body to a ketogenic metabolic state, exclusively Keto-Drink is taken three days before the therapy.

To cover an energy need of 2,000 kcal:
5 Keto-Drinks (5 x 250 ml) per day
(Corresponds to 84 g protein and 17.5 g carbohydrates per day)

To cover an energy need of 2,500 kcal:
6 Keto-Drinks (6 x 250 ml) per day
(Corresponds to 100.8 g protein and 21 g carbohydrates per day)

Day of Therapy

On therapy day, 3 Keto-Drinks are taken additionally to low-carb and largely sugar-free meals.

Therapy aftercare

To ensure the success of the treatment, for three days following the therapy, foods rich in carbohydrates or foods with a high glycemic index should be avoided or at least be reduced significantly.

We recommend a diet based on low-starch vegetables (especially leafy, fruit and cabbage vegetable) and high-quality sources of fat (especially linseed, walnut, rapeseed, olive, hemp and coconut oil; nuts, fatty sea fish) combined with some protein sources (such as fish, meat, eggs, dairy products, nuts and tofu).
How often should this intake recommendation be repeated?
For daily therapy: Repeat every 14 days
For weekly or less frequent therapy: Repeat before every 2nd therapy session
Taste variations
Keto-Drink Banana Flavour has a slight banana taste, which can be refined with other (sugar free) ingredients as you please.
Dilution: Dilute Keto-Drink with water or sugar-free coffee or espresso.
Sweet variant: Refine Keto-Drink with cinnamon, cocoa, gingerbread spice or vanilla and sweeten it with low-glycemic sugar alternatives such as erythritol, Erylite® Stevia or xylitol.
Exotic soup: Mix Keto-Drink with 250 ml of hot (not boiling) water and season the soup with curry / turmeric and chives.
How can I get Keto-Drink Banana Flavour?
Keto-Drink Banana Flavour is available as a single pack or as a complete package with 18 drinks (Sufficient for a daily calorie need of 2,000 kcal. For a three-day adaptation phase with exclusive nutrition and additional 3 drink for the therapy day).
Order conveniently

online at TAVARLINShop
Purchasing via

your pharmacy
German statutory health insurance bear the cost of Keto-Drink in the case of a diagnosed malnutrition (body mass index <18, 5 kg/m2 or a significant weight loss of 10% in the last 6 months or of 5% in the last 3 months). With a medical prescription Keto-Drink can be purchased in German pharmacies. If your pharmacist does not have the drink in stock, he can order it for you by using the PZN number.